UPS customer services can be phoned on this UK contact number 03457 877 877 for general enquiries, for parcel tracking, for complaints and for technical support with their freight technologies.
UPS customer services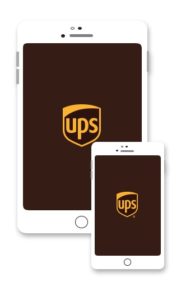 Contact UPS customer services by dialling this UK telephone number 03457 877 877 for general enquiries about their parcel delivery options, for instance to get the price quote for delivering a package of a specific size or weight. Moreover you can phone this helpline for assistance logging on to your online account if you have forgotten your username or password. You can also contact this customer care helpdesk to take out insurance policies to protect your goods whilst they are in transit and to buy packaging materials such as encapsulated-air plastic sheeting which is more commonly referred to as bubble wrap. Additionally UPS offer several drop-off locations throughout the UK for customers to collect their package at a convenient date.
Calls to the national UPS phone number 03457 877 877 are charged at local rates which also apply to 01 and 02 area code numbers, therefore you can contact the parcel delivery firm for free if your landline or mobile provider offers free inclusive minutes as part of your monthly tariff. Alternatively you will have to pay a per-minute rate which is dependent on when you make the call as well as a set call access charge. Their customer service desk is manned from 8am-8pm Monday-Friday and 8am-12:30pm Saturday, if you need to contact them outside of these hours please consult the alternative options section provided at the bottom of this page.
Complaints – 03457 877 877
Phone UPS to lodge a formal complaint against the parcel delivery firm by calling their customer service contact number 03457 877 877, where you can complain about damaged items, lost packages and rude conduct by a member of their logistics staff. If you held an insurance policy to protect your parcel then you can call this helpline to make a claim in order to recover compensation. Alternatively if you would like to submit a letter of complaint along with photographic evidence pertaining to your dispute you can write directly to their UK head office which is located at this postal address in Feltham:
UPS – Complaints,
Forest Road,
Feltham,
Middlesex,
TW13 7DY,
United Kingdom.
Track your UPS parcel – 0800 331 6010
Phone UPS customer services for free on their freephone contact number 0800 331 6010 to get live tracking updates for your parcel delivery. You can also call this helpline to request that their delivery driver leaves your package with a neighbour or returns at a later date if you will not be at your address when the parcel is due to arrive via their MyChoice home delivery options. Calls are completely free of charge from all landline and mobile handsets within the UK however calls from payphones may not be accepted.
UPS billing enquiries – 0345 161 0016
If you have a billing enquiry about your package invoice you can contact UPS on their dedicated phone number 0345 161 0016 for full details about the charge and to request a refund for an erroneous payment. Furthermore if you frequently deliver parcels via UPS you can call this helpline to upgrade your package to include more deliveries, further insurance protection and live location tracking for your customers. By contrast if you wish to close your current freight contract with UPS or you wish to cancel a specific delivery you can phone this helpline to reach their cancellations team.
Technical support with UPS technologies – 0207 949 0192
Contact UPS UK on their London phone number 0207 949 0192 to speak to an advisor about their freight technologies which could help your small or medium-sized business to grow. Most commonly this includes parcel tracking software which will allow your customers to follow their packages as they travel throughout the UPS network. Similarly they offer a range of developer tools which can be used by web administrators to add tracking and package delivery sales through your current website.
UPS contact numbers – United Kingdom
| UPS department | UK phone number |
| --- | --- |
| Customer services | 03457 877 877 |
| Track your UPS parcel | 0800 331 6010 |
| UPS billing enquiries | 0345 161 0016 |
| Technical support with UPS technologies | 0207 949 0192 |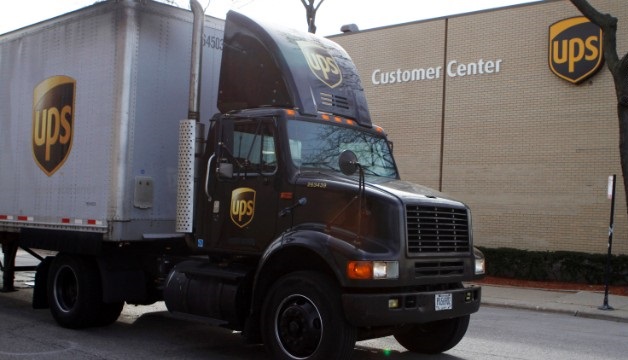 Alternative ways to contact UPS
UPS acknowledge the fact that many of their customers prefer to contact them in writing rather than calling their telephone helplines, therefore they offer email and postal addresses for individuals who are busy at work during their conventional opening hours. They also have numerous profiles on social media where you can make public enquiries and respond to marketing promotions.
Write to UPS
Customers can write to UPS by sending their postal enquiries to their UK office address provided below, please do not attach any sensitive payment details such as card numbers as fraudsters may otherwise be able to access your bank account.
UPS,
Forest Road,
Feltham,
Middlesex,
TW13 7DY,
United Kingdom.
UPS email address
You can send online messages to UPS via their customer service email address custsvcgben@ups.com where you can give feedback on an individual parcel delivery, get technical support if you have lost your tracking number and request a call back from an advisor at a convenient time. You can also attach photos if your parcel has been damaged or if you have received an incorrect delivery.
UPS on social media
Social media has become an increasingly prevalent way for companies including haulage firms such as UPS to advertise their services in increasingly innovative ways. In return customers can use these profiles as a way of messaging their customer service staff, often prompting a rapid response, particularly for negative comments, due to the public nature of these websites.
Check out promotional posts from UPS via their Facebook profile page

Get customer service support via the UPS Twitter help page

Watch UPS adverts on their YouTube channel

Check out pictures from UPS on their Instagram feed

Get more information about the UPS company from their LinkedIn profile