0113 is the telephone area code for Leeds – a major city in the north of England, within the county of West Yorkshire.
Phone numbers beginning with the 0113 area code is used by local residents and businesses operating in Leeds, because it's the default prefix for all home and office landline phones in the area and it's useful in helping customers or friends to identify that it is a Leeds-based business or person's number.
All localities covered by the 0113 area code
The 0113 area code is used by the following sub-districts within the Leeds area:
| | | |
| --- | --- | --- |
| Adel | Armley | Arthington |
| Barwick-in-Elmet | Chapeltown | Crossgates |
| Drighlington | Garforth | Harehills |
| Harewood | Headingley | Horsforth |
| Hunslet | Leeds | Moortown |
| Morley | Pudsey | Rawdon |
| Rothwell | Seacroft | Thorner |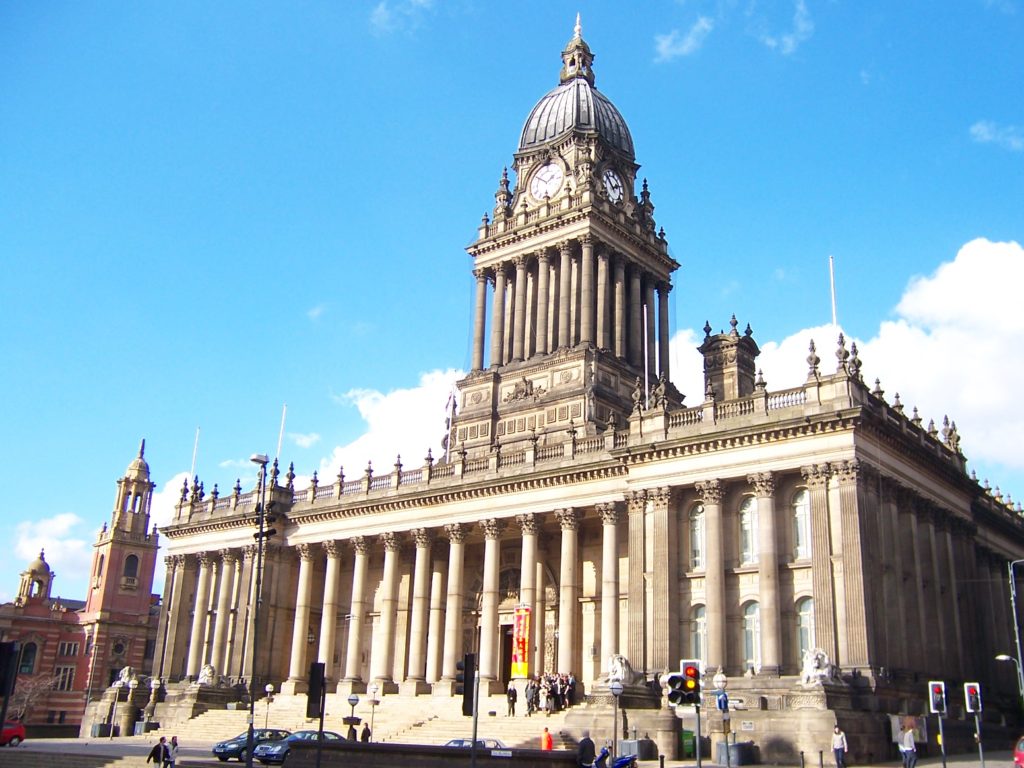 Examples of popular Leeds (0113) numbers
Within Leeds, 0113 numbers stand out as trusted local numbers and calls from these numbers to other 0113 numbers often receive a warmer welcome than calls from national (03 or 08) numbers as they're less local and more likely to be cold-calling salesmen. Here's some examples of popular, local 0113 numbers well respected throughout in Leeds.
0113 222 4444 – this is Leeds City Council's general enquiries phone number
0113 245 6014 – this is the general enquiries contact number of Leeds Grand Theatre and Opera House
Calling Leeds from abroad
Calling 01 & 02 area code numbers, such as 0113 Leeds-based numbers, from overseas is simple and easy to do. To call Leeds from abroad, remove the '0' from the start of the domestically-formatted phone number, then replace it with the international dialling code for the United Kingdom which is '+44'. So, for example, if Leeds City Council can be contacted on 0113 222 4444 from within the UK, they can be contacted on +44 113 222 4444 from abroad.
Call costs for 0113 (Leeds) numbers
Calls made to 0113 numbers will cost up to 12p per minute, plus a standard call setup charge, from UK landlines (depending on the time and day when you are calling). Calls made from mobile phones will cost up to 45p per minute, however free minutes included in mobile call bundles may count towards the call.
Please note that dialling Leeds from overseas will generally cost more than calling from within UK, and the exact cost will vary depending on which country you are calling from. Be aware that payphones, such as those used in airports, will usually apply a fee on top of that extra cost, so be very careful with your money when calling Leeds from an airport.
Visit Leeds
Leeds is a beautiful, bustling, cultural and vibrant city in the North of England. Edwardian and Victorian architecture blends seamlessly with stunning new buildings and vibrant nightlife, such as the renowned Call Lane area. Kirkdale Market, the largest covered market in Europe, and a diverse range of independent retailers in the Corn Exchange, make Leeds a must-visit location for the keen shopper. Peace, relaxation and historical buildings can also be found in Leeds, Kirkstall Abbey and Harewood House being just two examples.  With a vast range of activities & accommodation, and delicious food and drinks choices as well, it is well worth booking a visit to explore Leeds.