Phone IKEA on their helpline contact number 020 3645 0000 for customer service advice about your furniture order, for their delivery charges and for help assembling their flat-pack dressers.
IKEA customer services – 020 3645 0000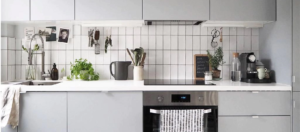 Contact IKEA customer customer services on their UK telephone number 020 3645 0000 for help assembling your new item of furniture such as a flat-pack dresser, table or desk. You can also call this helpline to get their latest catalogue and for updates on their upcoming sale promotions.
Moreover if you would like to purchase a gift card for a loved one then you can call this helpline to make a purchase, however please keep it safe once you have received it as they are under no obligation to refund lost cards.Furthermore you can call IKEA customer care to find your nearest store and their respective opening times. Several of their stores are based in out-of-city locations hence you can also phone this number to confirm their available parking facilities. This is also the recommended helpline for enquiries about their food products and restaurant menu, including their famous Swedish meatball dishes.
Calling IKEA will cost you the same as phoning any other local UK number which starts with either an 01 or 02 area code prefix. This means under normal circumstances you will pay your provider a per-minute rate plus an access charge which is used to connect the call. Alternatively you can contact IKEA for free if you get inclusive minutes to use on your monthly mobile contract or landline calls bundle.
Complain to IKEA – 020 3645 0000
Phone IKEA on their customer service contact number 020 3645 0000 to make a formal complaint about a broken item of furniture, missing screws and items that are a fire risk. If their customer care department refuses to issue a refund you can call this helpline to escalate the complaint by requesting to speak to a senior manager. Alternatively you can complain directly to the IKEA head office by sending your letters to their Milton Keynes address:
IKEA,
Witan Gate House,
500-600 Witan Gate West,
Milton Keynes,
MK9 1SH,
United Kingdom.
IKEA online support – 020 3645 0015
Contact IKEA on their online support phone number 020 3645 0015 for assistance when placing an order via their website, to confirm a payment has been processed and to track a delivery order. Moreover if you would like their trained staff to assemble your furniture then you can call this helpline to upgrade to include this in your order. Likewise if you would like to purchase a new fitted kitchen, bathroom or bedroom from IKEA you may call this helpline for a quote on equipping your room with IKEA furniture.
Order and collection point enquiries – 020 3645 0018
Phone IKEA to enquire about their order and collection points by calling their dedicated contact number 020 3645 0018, for instance you can call this helpline to find your nearest outlet and to place a telephone order from their catalogue. These stores were specifically designed for your convenience hence you can call this number to change your scheduled date of collection, to add items of furniture to your order and for their size guidelines to ensure that you can safely transport your new suite to your home address.
IKEA UK contact numbers
| IKEA department | UK phone number |
| --- | --- |
| IKEA customer services | 020 3645 0000 |
| Online support | 020 3645 0015 |
| Order and collection points | 020 3645 0018 |

More ways to contact IKEA
As well as offering their telephone helplines you can also contact IKEA through their email service and in writing via their postal address. Moreover social media is becoming increasingly popular as a way of contacting their customer care team as well as viewing their new range of furniture items.
Write to IKEA
Customers can send written enquiries about furniture pieces to IKEA via their UK postal address which is provided below. Please note that it may take them up to a week to respond to your letters and that cheque payments are not accepted unless you have prior approval from a member of staff.
IKEA Customer Support,
Kingston Park,
Fletton,
Peterborough,
PE2 9ET,
United Kingdom.
Email IKEA
IKEA run an email service via their customer service website where you can also search for your nearest store and browse their comprehensive range of flat-pack furniture.
IKEA social media
IKEA's social media profiles are a useful tool for checking out their latest sales deals including discounts on fitted kitchens. Furthermore some of these profiles are equipped with public messaging functions which you can use to send general enquiries to their customer service staff.
Check out posts on the IKEA Facebook page

Send a tweet to IKEA customer care staff via Twitter

Watch adverts on the IKEA YouTube channel

Get IKEA furniture inspiration from their Instagram feed

Find out more about the IKEA Group through their LinkedIn profile