Call Western Union customer services for free on their freephone contact number 0808 234 9168 for money transfers, for technical support on their online platform and to track live exchange rates.
Western Union customer services – 0808 234 9168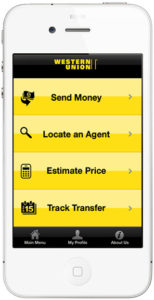 Contact Western Union customer service advisors for free by dialling their freephone number 0808 234 9168 to make a money transfer over the telephone and to get live updates on current exchange rates to maximise the returns on your finances. Similarly you should phone this helpline for technical support when sending money online, so if you have forgotten your login details or you are having difficulty tracking an international transfer you may call this number for customer care advice. It is advisable that you call them prior to transferring funds to another country to confirm their fees and charges.
Lines are available from 7am-10pm daily however their customer service team may operate reduced opening hours on public holidays. Calls are free from all landline and telephone handsets within the UK however you may be unable to phone them from payphone devices.
Phone Western Union from outside the UK: +32 2 639 7103
Contact Western Union from outside the UK by calling their Belgium office phone number +32 2 639 7103 for support when making an overseas money transfer, to check today's exchange rates and to send money home from abroad in emergencies. However you should note that this will usually cost significantly more than making the equivalent UK-only call unless you have a roaming package on your mobile phone and that the exact charges will depend on which country you are calling Western Union from so it is advisable that you visit an international branch if possible rather than spend money making a relatively expensive call.
Western Union complaints – 0800 833 833
Contact Western Union to make a complaint by calling their designated freephone contact number 0800 833 833 where you can claim compensation if a technical fault meant your money did not reach the intended recipient. You should also complain if you believe you were charged excessive fees to send money abroad or if you believe their exchange rates were incorrect. Alternatively if you would rather make your complaints in writing you may send letters to Western Union's European head office using the following postal address, remember to affix the appropriate postage for sending international mail.
Western Union – UK Complaints,
Wiedner Hauptstraße 63,
1045 Vienna,
Austria.
Western Union Business Solutions – 0800 096 1225
Contact Western Union Business Solutions by phoning their freephone number 0800 096 1225 to make an international money transfer, for risk management services and specialist rates for NGOs. They also offer a range of corporate accounting solutions including payroll management and private pension funds therefore you can phone this helpline to check their current business prices. You can also call this helpline to manage your existing company account for instance if your business has recently changed ownership or moved premises.
Western Union customer service telephone numbers
| Western Union department | Contact number |
| --- | --- |
| Customer services | 0808 234 9168 |
| Contact Western Union from outside the UK | +32 2 639 7103 |
| Complaints | 0800 833 833 |
| Western Union Business Solutions | 0800 096 1225 |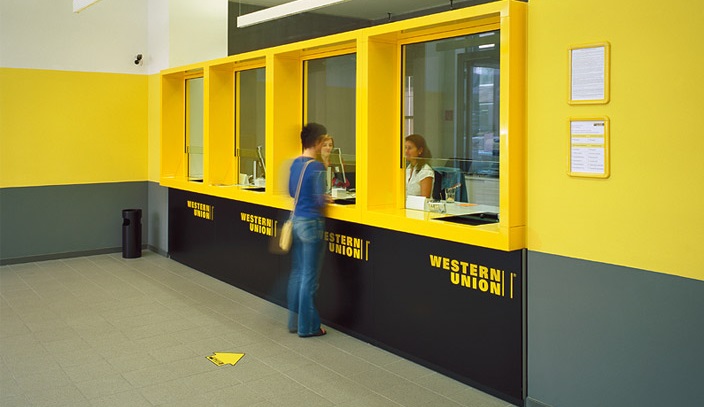 Other ways to contact Western Union
Western Union offer numerous ways for their customers to contact them regarding their money transfers including UK stores, email forms, postal addresses and profiles on popular social media websites.
Write to Western Union
Letters to Western Union should be directed via their London postal address below, however do not include sensitive information about your bank account when discussing a money transfer as mail can potentially be intercepted by criminals.
Western Union (UK),
PO Box 8252,
London,
W6 0BX,
United Kingdom.
Find your nearest Western Union branch
You can use the Western Union Agent Locator webpage to find your Western Union store, furthermore you can use this service to find international branches which is particularly useful if you need to send money home whilst you are on holiday.
Email Western Union
Contact Western Union via their UK customer service email address uk.customer@westernunion.co.uk to track an existing money transfer, for updated fee information and for technical support when using their online websites.
Western Union on social media
Western Union have embraced the marketing potential of using social media to promote their currency exchange rates and money transfer fees, these profiles benefit their customers as well as you can also send public messages to their customer service personnel.
Check out Western Union's Facebook page

Send Tweets to the Western Union Twitter feed

Watch helpful tips on how to make a money transfer on the Western Union YouTube channel

Find out more about Western Union through their LinkedIn profile page