Contact DFS on their UK freephone number 0800 110 5000 for free customer service advice when buying a new sofa, for clearance sales details and to make a formal complaint about your local store.
DFS customer services – 0800 110 5000
Phone DFS customer services for free by dialling their freephone contact number 0800 110 5000 to place an order for a new item of furniture such as a sofa. Likewise you may call this helpline to request a catalogue of their available sofa styles as well as a free fabric swatch so that you can select a covering to match your current room furnishings.
Moreover you can call this helpline for technical support when placing an online order, for instance to reschedule your delivery date. By contrast if you would prefer to view their range of home furniture at your local store you can phone this number to locate your nearest showroom. Regardless of where you purchase your DFS sofa you can call this helpline to discuss a finance agreement to pay for your new couch in installments. Therefore if you have a query about their interest rates and payment terms you should call this helpline, which you should dial immediately if you are suffering from financial difficulties which means you may miss a repayment.
The DFS helpline is free of charge from all UK telephones and is open 24 hours a day, seven days a week. However note that outside of conventional store opening hours of 9am-5pm daily there may be an automated service in operation, which may also be in effect on bank holidays.
Complain to DFS – 0333 9999 777
Contact DFS to make an official complaint by calling their national phone number 0333 9999 777 where you can complain about poor sofa quality, torn fabric upon delivery and refusals to honour their warranty policies. Furthermore if you have been charged an excessive amount on your finance agreement due to mis-sold payment protection insurance (PPI) then you may call this helpline to request compensation.
Phoning DFS to make a complaint on their helpline number 0333 9999 777 will cost the same as making a call to any local area code number within the UK. This means you can call them for free only if you have inclusive minutes, otherwise you will have to pay the charges according to your tariff agreement from your provider. Alternatively you can send letters directly to the DFS head office by using their Doncaster postal address:
DFS Head Office,
1 Rockingham Way,
Redhouse Interchange,
Adwick-Le-Street,
Doncaster,
DN6 7NA,
United Kingdom.
DFS contact numbers
| DFS department | Telephone number |
| --- | --- |
| DFS customer services | 0800 110 5000 |
| Complain to DFS | 0333 9999 777 |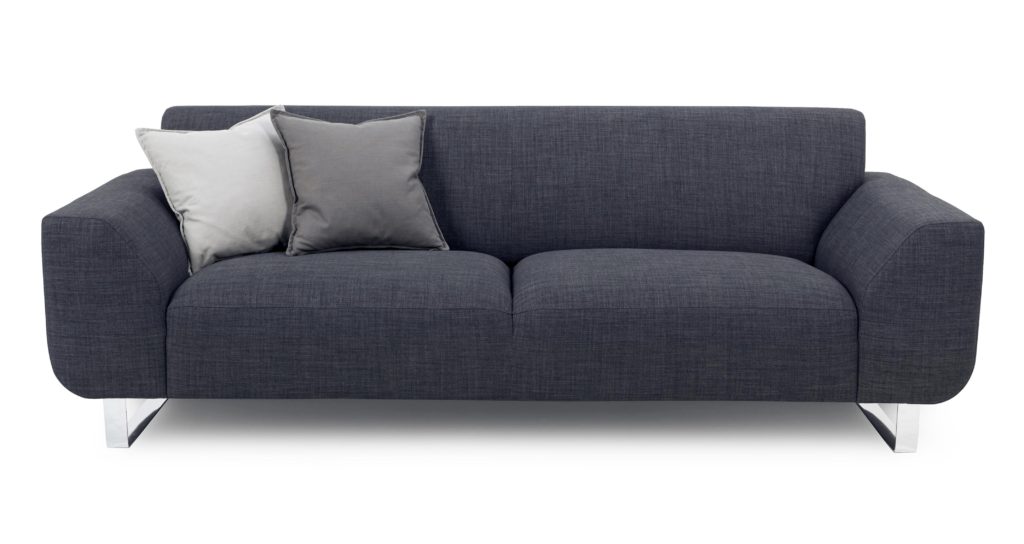 Alternative ways to contact DFS
Customer who prefer to contact DFS in writing can choose from either their email or postal address for their enquiries. Moreover they have various social media profiles where you can send public messages and view sofa sales prices.
Write to DFS
Write letters to DFS for enquiries about their sofa styles, to request a postal catalogue of their range of home furnishings and to provide feedback about your local showroom; the address to use is as follows:
DFS Customer Services,
1 Rockingham Way,
Redhouse Interchange,
Adwick-Le-Street,
Doncaster,
DN6 7NA,
United Kingdom.
Email DFS
Contact DFS via email by visiting their online customer service portal where you can also request a callback or have a live web chat with an advisor. When visiting their website you can also find links to their range of sofas and living room chairs as well as FAQs which resolve common questions.
Visit DFS on social media
DFS operate several social media profiles which they use to promote their latest sofa styles as well as sales prices on their furnishings. Customers can also send public messages to their advisory team with general enquiries about their furniture and to complain about delayed deliveries.
Visit the DFS Facebook page for promotions

Contact DFS via their Twitter page

Get furniture inspiration from the DFS Pinterest feed

Watch adverts via the DFS YouTube channel

Get information about the DFS company through their LinkedIn profile