Talkmobile customer services can be contacted on their UK phone number 0333 304 8064 for their SIM-only contract offers, for network coverage faults and to manage your account.
Talkmobile customer services – 0333 304 8064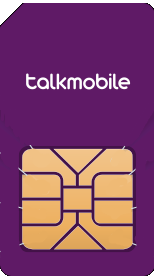 Phone Talkmobile by dialling their customer care contact number 0333 304 8064 for their latest SIM-only contract deals, for technical support when registering a new number on their network and to upgrade your current handset. It is recommended that you phone this helpline for troubleshooting assistance if you are experiencing difficulties logging in to your online account, for instance if you have forgotten your username or password.
If you are no longer satisfied with the minutes, data and texts allocated on your monthly tariff you can call this helpline to cancel your contract, however it is likely you will have to pay an early termination fee. Moreover you should call this helpline immediately to report your phone as lost or stolen so that they can prevent your handset and SIM card from being used in criminal activities.
Lines are open 8am-7pm Monday-Friday, 9am-6pm Saturday and 10am-5pm Sunday although these may be reduced during bank holidays. Calls are charged at standard rates which means you will pay a per-minute rate as well as an access fee unless you get inclusive minutes on your landline or mobile tariff. Alternatively if you are a Talkmobile customer you can dial 5888 from your handset to contact customer services for free.
Talkmobile pay as you go – 0333 304 8064
Talkmobile no longer pay as you go services as of 31st August, therefore you should phone their customer service contact number to ascertain how to switch onto a SIM-only tariff. Alternatively you can dial this helpline to transfer your number to a new SIM card by requesting a PAC code. Similarly you may have to unlock your handset prior to use on another network if you purchased it directly from Talkmobile.
Talkmobile complaints – 0333 304 8064
Phone Talkmobile to make a complaint by calling their customer service phone number 0333 304 8064 where you can seek compensation for an incorrect charge on your account. You should also dial this helpline to complain about repeated service outages in your area so that they can improve their network coverage. Furthermore if they increase the cost of their data and calls you may phone their customer care division to complain about the price rise. Alternatively you may wish to contact Talkmobile head office directly by posting a letter directly to their Berkshire address:
Talkmobile Ltd.,
Avon House,
Horizon West Business Park,
Canal View Road,
Newbury,
Berkshire,
RG14 5XF,
United Kingdom.
Contact Talkmobile from abroad: +44 333 304 8064
Phone Talkmobile customer care from abroad by dialling their international phone number +44 333 304 8064 to add roaming packages to your contract, to query a charge on your contract bill and to report a problem connecting to their network. Charges will vary according to which country you are calling from however they will usually be significantly higher whilst calling from overseas compared to local UK calls.
Talkmobile contact numbers
| Talkmobile department | Phone number |
| --- | --- |
| Customer services | 0333 304 8064 |
| Free customer care (Talkmobile users) | 5888 |
| Contact Talkmobile from outside the UK | +44 333 304 8064 |
Alternative ways to contact Talkmobile
Talkmobile recognise that customers may prefer to write to the provider with general enquiries and feedback about their services, hence they operate email and postal addresses to contact their customer service divisions. They also have profiles on social media websites where they advertise their latest SIM-only rates and call charges.
Write to Talkmobile
If you would prefer to send a letter to Talkmobile you may write to their Berkshire office address, however please be aware that it will take them up to a week to reply to your correspondence:
Talkmobile Customer Services,
Avon House,
Horizon West Business Park,
Canal View Road,
Newbury,
Berkshire,
RG14 5XF,
United Kingdom.
Email Talkmobile
Contact Talkmobile via their UK help website to send an email to their customer service team. Here you can also have a live web chat with an advisor, check network coverage in your area and their range of smartphones.
Talkmobile on social media
Social media users can find Talkmobile profiles to view their latest smartphone sale offers, tarrif rates and SIM-only deals. You can also post public messages to their customer care staff via these accounts, however please do not including any sensitive payment information when using this service.
Connect with Talkmobile via their Facebook profile

Post a tweet to the Talkmobile Twitter account

Learn about the Talkmobile company on their LinkedIn profile page