Contact Sami Swoi przekazy pieniezne on their UK telephone number 0207 099 2441 to transfer money to Poland, to manage your account settings and for business enquiries.
Sami Swoi customer services – 0207 099 2441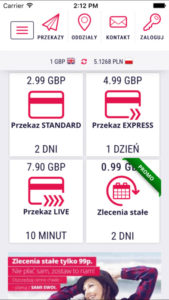 Phone Sami Swoi przekazy pieniezne by dialling their London contact number 0207 099 2441 to perform a money transfer to European countries including Poland and to get their price rates for making a currency exchange. You should also call this helpline for support if your transfer has not reached the appropriate account by the time specified on your receipt.
This is also the main customer care contact for individuals looking to manage their account settings, therefore please dial this number if you have forgotten your login details such as your username or password so that you can make an online transfer into a Polish Zloty account. Finally please call this helpline to find your nearest branch if you would prefer to make a money transfer in person.
UK calls to Sami Swoi using their customer service phone number 0207 099 2441 are charged at normal local rates, which means you will pay an access charge to your provider as well as a per-minute fee which depends on both how long the call lasts as well as what time of day you contact the money transfer firm. Alternatively you can phone Sami Swoi for free as long as you have inclusive minutes remaining to use from your mobile or landline tariff as these can be used on all 02 phone numbers, as well as 01 and 03 helplines. Their call centre is open from 9am-9pm Monday-Friday, 10am-6pm Saturday and 9am-3pm Sunday.
Complain to Sami Swoi – 0207 099 2441
Contact Sami Swoi on their customer service phone number 0207 099 2441 to lodge a complaint against the company regarding a recent money transfer, poor staff conduct or an excessive charge levied against your account. For instance if you have been charged for amending an upcoming transfer despite being in accordance with their terms and conditions you can call this helpline to appeal their decision to charge you. Similarly if money you sent to a Polish Zloty account did not reach the correct account despite you giving them the correct details you can phone this helpline to demand the correct payment. You may also choose to send a formal letter of complaint to their UK head office which is located at this London postal address:
Sami Swoi (Complaints Department),
Exchange Plaza,
58 Uxbridge Road,
London,
W5 2ST,
United Kingdom.
Sami Swoi Premium for business – 0208 819 6369
Phone Sami Swoi Premium on their dedicated contact number 0208 819 6369 to manage your existing business account, to book an appointment with your personal consultant and to apply for a new account if you regularly make money transfers to suppliers in Europe, particularly Poland. Moreover you can call this helpline to book a training course so that you and your employees know how to use their specialist IT platform to make instant money transfers. Furthermore you can call this helpline to apply for a company debit card which will use funds deposited in your Sami Swoi account.
Sami Swoi UK contact numbers
| Sami Swoi department | UK phone number |
| --- | --- |
| Customer services and complaints | 0207 099 2441 |
| Sami Swoi Premium for Business | 0208 819 6369 |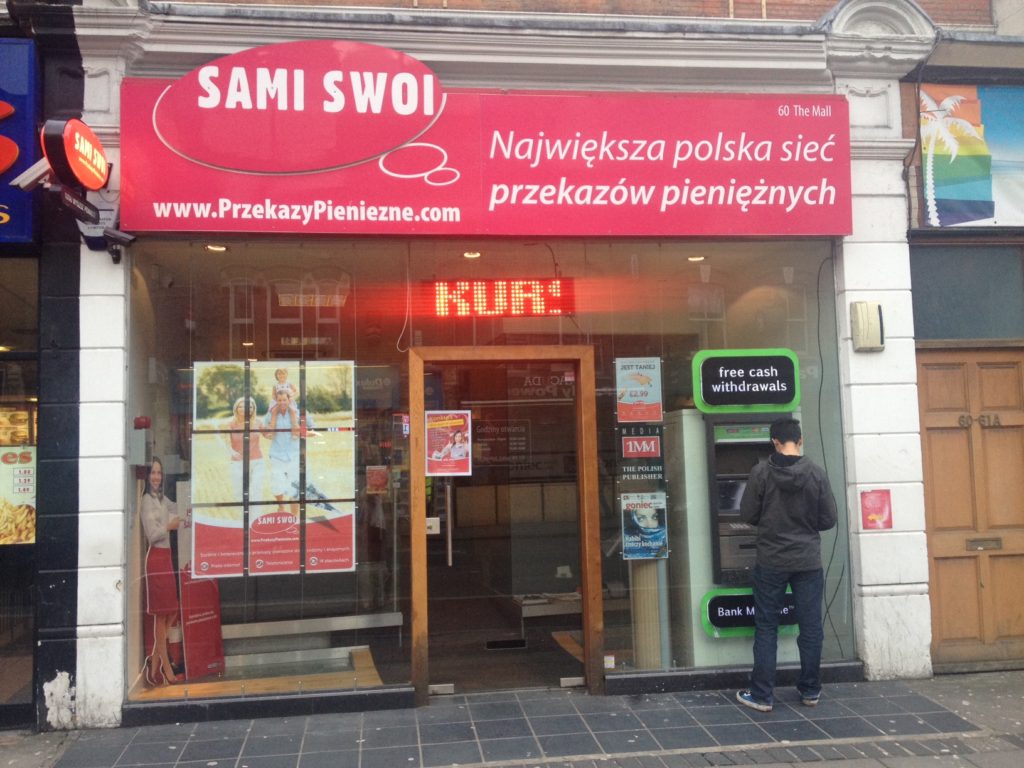 Alternative ways to contact Sami Swoi
Sami Swoi recognise that many of their customers would prefer not to use their telephone helplines thus they offer email and postal addresses so that you can write to the money transfer company. Furthermore they also offer UK and Polish language social media profiles to send public messages.
Write to Sami Swoi
Postal enquiries about a money transfer from the UK should be directed to Sami Swoi by their London office address which is provided below, please note that letters may take up to 48 hours to reach the company so if you need to transfer money urgently it is recommended that you phone them or visit your nearest branch.
Sami Swoi Customer Services,
Exchange Plaza,
58 Uxbridge Road,
London,
W5 2ST,
United Kingdom.
Sami Swoi email address
Customers who use email services can contact Sami Swoi on their helpdesk email address bok@przekazypieniezne.com for general enquiries about their money transfer prices, live exchange rates and to change your account settings.
Contact Sami Swoi via social media
Given that their business focuses on international money transfers it is perhaps unsurprising that Sami Swoi have embraced the use of social media profiles, which can be accessed in multiple countries, to promote their services and exchange rates.
Connect with Sami Swoi via Facebook

Check out Tweets posted on the Sami Swoi Twitter account

Add Sami Swoi to your circles on Google+

Find company information about Sami Swoi through their LinkedIn profile