Contact KFC customer services by calling their UK phone number 0345 753 2532 for their full menu, to complain about under-cooked chicken orders and to check if they offer delivery services in your local area.
KFC Customer Services – 0345 753 2532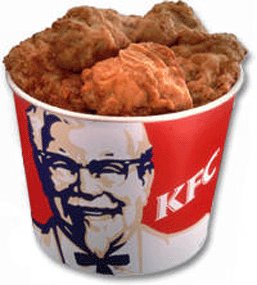 Phone KFC on their UK customer service number 0345 753 2532 to contact a representative for their full menu to confirm any allergens and for sales deals on their fried chicken meals. Similarly you can call this helpline to find your nearest restaurant where you will also be able to get their respective opening times.
Once you have located your nearest outlet you will be able to place a telephone order for collection. Alternatively you can request delivery to your home address, however many Kentucky Fried Chicken (KFC) restaurants offer this service via an affiliated partner such as Deliveroo.
Calls to KFC are charged at the same rate as calls to local 01 and 02 telephone numbers, which means you will usually pay an access charge followed by a per-minute fee. However you can avoid these charges if you have inclusive minutes remaining on your monthly mobile contract or landline calls bundle. Lines are open from 9am-8pm Monday-Saturday and 11am-5pm Sunday however these opening times are likely to be reduced on UK bank holidays.
KFC head office – 01483 717 000
Contact KFC on their head office phone number 01483 717 000 to make a complaint about under-cooked fried chicken, an excessive charge on your bill and rude staff. You should also call this helpline if your local restaurant refused to provide a refund for missing items on a home delivery order. Finally if you suffered an allergic reaction to food which was purportedly safe to eat you can call this helpline to request compensation. Alternatively you can send a letter of complaint directly to their UK head office by posting to their Surrey address:
Kentucky Fried Chicken (Great Britain) Limited,
Orion Gate,
Guildford Road,
Woking,
Surrey,
GU22 7NJ,
United Kingdom.
KFC contact numbers
| KFC department | Phone number |
| --- | --- |
| KFC customer services | 0345 753 2532 |
| KFC head office | 01483 717 000 |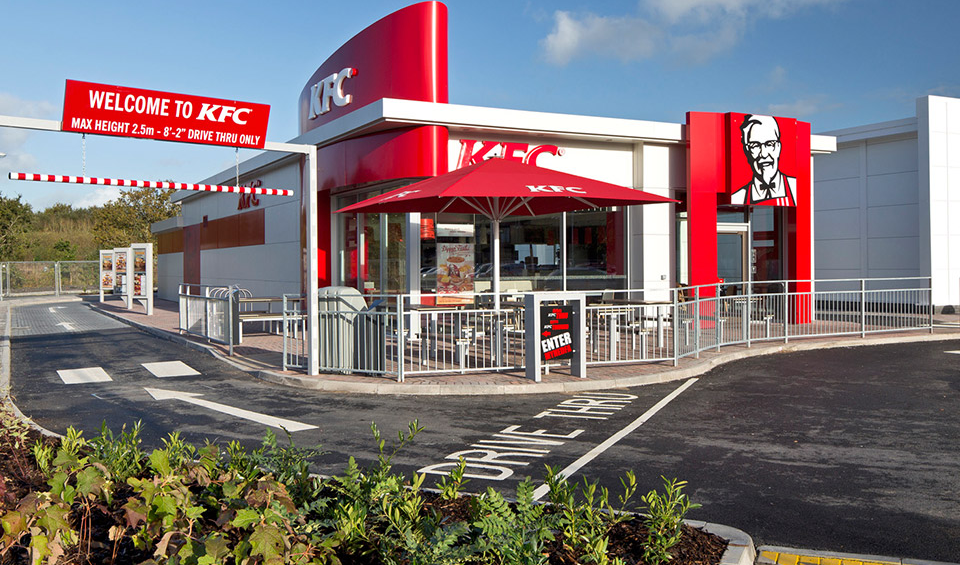 Alternative ways to contact KFC
KFC offers a traditional postal address as well as an online emailing system for you to contact their customer service division in writing. They also have several social media channels which advertise upcoming promotional deals on their bucket meals alongside new dishes to be released in their restaurants.
Write to KFC
Customers can send letters directly to KFC for general enquiries and for feedback about fried chicken orders for free via their freepost address:
KFC Customer Services,
FREEPOST RRKA-HCAS-YSJC,
Unit 4, Mount Mill Farm
Wicken,
Milton Keynes,
MK19 6DG,
United Kingdom.
Email KFC
You can email KFC by completing an online contact form provided on their UK website. Here you will also find links to survey forms as well as to their Colonel's Club loyalty scheme which entitles you to free sides and discounts off your meals after a certain number of purchases.
KFC social media
View promotional posts on the KFC UK Facebook page

Visit the KFC Twitter page for customer support

Watch KFC adverts via their YouTube channel

Get company information about KFC via their LinkedIn profile