Contact Burger King customer services on their UK phone number 01753 500 000 for their menu prices, to order a fast food meal for home delivery and to make a complaint about undercooked dishes.
Burger King customer services – 01753 500 000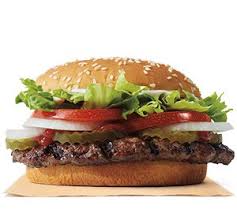 Phone Burger King on their UK customer service number 01753 500 000 to contact an advisor for details about their menu prices, where you can check if their meals are suitable for vegetarians or gluten-free. Likewise you can call this helpline to check if their food items contain any allergens which could trigger severe reactions.
Moreover you can phone their UK customer care staff to locate your nearest Burger King restaurant and for their respective opening times. Once you have their details then you can contact them to place a telephone order for home delivery or for more details about their online affiliate partners. If you have any vouchers for discounted food then you should quote the reference number when placing your order.
Burger King staff can be contacted on their helpline number 01753 500 000 from 9am-5pm Monday-Friday although they may be closed on certain bank holidays such as Christmas Day. Calls are charged at standard UK local rates, which means you can phone the fast food restaurant brand for free if you have inclusive minutes remaining on your mobile tariff or landline calls bundle.
Head office & complaints – 01753 500 000
Contact Burger King UK on their head office phone number 01753 500 000 to make a formal complaint about poor food safety in their restaurants including cases of food poisoning, allergic reactions and undercooked items of chicken. Here you can also complain about missing and late deliveries. Moreover if their restaurants were kept in an unclean condition or a member of their staff was rude to you then you can call this helpline to notify their improvements team. Alternatively you can direct your complaints to Burger King UK in writing by posting a letter to their head office address:
Burger King UK,
Park House,
15 Bath Road,
Slough,
SL1 3UF,
United Kingdom.
Further ways to contact Burger King
If you would prefer to write to Burger King customer services then you may either post a letter to their office or send an email to discuss their range of fast food products. You can also keep track of the latest menu items and promotional sales by visiting their social media profiles, where you can also post public messages about your experiences at their restaurants.
Write to Burger King
You can write letters to Burger King customer services by posting them to their Liverpool office address which you can find below. If you have requested a refund then please include a copy of your receipt as well as the restaurant where you purchased your meal:
Burger King Guest Relations,
PO Box 1975,
Liverpool,
L69 3HH,
United Kingdom.
Email Burger King
Contact Burger King via email by completing a customer feedback form available on their UK website. If your query is about a specific restaurant then please complete the relevant field on the form and provide as much details about your visit as possible.
Burger King social media profiles
Burger King uses various social media platforms to advertise their promotional menu discounts as well as new burgers. Some of their profiles have messaging options for you to leave feedback about a particular burger, restaurant or home delivery.
Get updates on the Burger King menu via their Facebook page

View Burger King tweets on their Twitter feed

Watch adverts on the Burger King YouTube channel

Get corporate information about Burger King via their LinkedIn profile